Lecture Series
IRTG Lecture Series - Winter Term 2018/2019
The IRTG representatives organized a lecture series on career opportunities.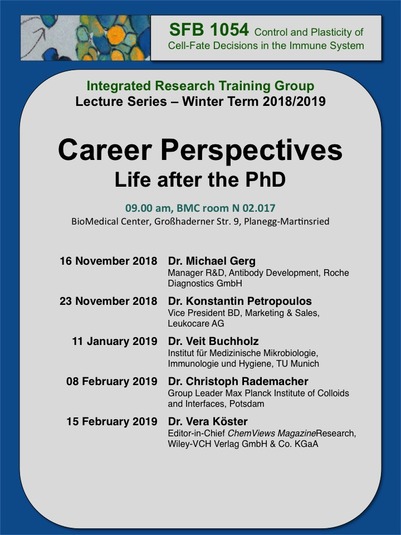 9:00 a.m., Room N 02.017, BMC, Großhadernerstr. 9, Martinsried (unless announced otherwise)
* Please note that this letcture series is only open for registered students, doctoral and postdoctoral researchers from LMU, TUM, Helmholtz and PIs. *
If you are coming from a company and are interested in this lecture series, please contact Katharina Frank.
Archive:
For Previous SFB1054 IRTG Lectures, please see below.